The website of the horoscope and your future

Scorpio: Discover how your astral sign is, its characteristics and character.
Scorpio horoscope characteristics
Discover all the information about the astrological sign of Scorpio and the personality of its natives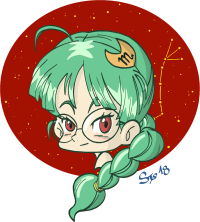 Scorpio is the eighth Zodiac sign and is it ruled by the planet Mars and Pluto.
First of all Scorpio is a very rational astrological sign.
In its annual journey through the elliptical or zodiacal belt, the Sun crosses this constellation approximately between 23 October and 22 November , and that is why we say that those born between these dates do so under the sign of Scorpio.
The main characteristic of the Scorpio astrological sign is that it is a survivor capable of reinventing himself in the face of every problem and every fall. He is a very passionate person, but capable of maneuvering with enough tact so as not to destroy his environment.
What is the best of Scorpio? No doubt it's good counselor. But the worst is that it is distrustful and possessive.
Scorpio is an sWater astrological sign and attending to its astrological quality is a Fixed sign, being its polarity Yin
Passionate and empathetic, Scorpio is able to show absolute calm on the outside while his heart is bubbling like hot lava. They are beings who bet in life double or nothing, without half measures or frowning. That inner intensity can cause them to surrender to the ultimate consequences in body and soul to any cause they feel just or interesting.


Click here
Main characteristics of Escorpio
Here you have some data to know better Scorpio:
When are the Scorpio born? Entre el 23 de octubre y 22 de noviembre
What is the element of Scorpio? Water
And what is its ruling planet? Mars and Pluto
What is the color of Scorpio? dark red
And what's its favorite perfume? Jasmine, tuberose, sandalwood
And what's its metal? Iron
Which stones contain their essence best? Corniola, topaz, ruby and coral
What is its day of the week? El tuesday
What is the polarity of the Scorpio? Yin
What similarities have Scorpio with other signs of the zodiac?
Discover wthat other signs share with Scorpio its four main characteristics: