Sagittarius and Sagittarius compatibility
Let's analyze all the astrological characteristics of Sagittarius and Sagittarius to discover their coincidences and their shocks.
Read all the analysis and whether the conclusion is good or bad, remember that in any relationship the important thing is the enthusiasm and the desire you put into it.
And do not forget to tweet it! :)

Sagittarius
Sagittarius is a free being and needs his freedom to know and get excited about the world. They are beings moved by the convictions that are carved and they do it with such force that they can drag others into their wave of enthusiasm. Travel, relationships with others, reading, knowing other cultures and other philosophies, all goes to expand the horizons of knowledge and give them a valid perspective of life.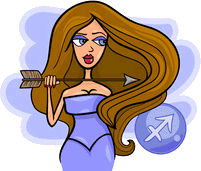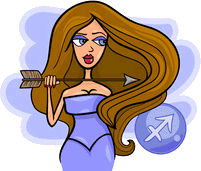 *** *** ***
Astrological compatibility: Good
Two lovers of freedom as you are the Sagittarians will not cost you too much to respect the space that your partner so badly needs. You both have the same needs, the same interests and that will allow you to discover life and the world together. The main danger can come precisely from that, to be both equal share spaces that another sign may leave vacancies for you alone, but surely putting on your part that will not be a problem.
Discover all the compatibilities of Sagittarius with the other signs of the zodiac
Here are all its astrological characteristics, one by one:
What is the better of Sagittarius?
Sagittarius es curious, cheerful, jovial and studious
---
And what is the best of Sagittarius?
Que es capricious, radical and reckless
---
Element: Fire
Planet: Jupiter
Color: Purple and purplish
Perfume: Lavender, violet, laurel
Metal: Tin
Gem: Turquoise, Topaz, Jade and Sapphire
Weekday: thursday
Polarity: Yang
---